GROUP
NEWS
The gold ore crushing production line configured by Fighter Corporation goes into operation in South Africa
Processing material: gold ore
Production capacity: 120T/H
Discharge particle size: 10mm
Equipment configuration: HJ110 high energy jaw crusher, HPT300F hydraulic cone crusher, YZS2460 vibrating screen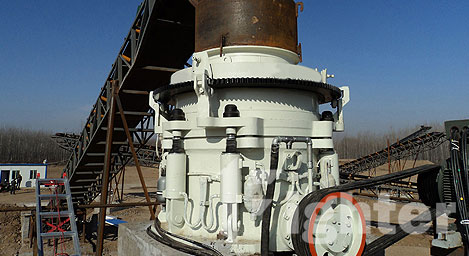 This project is a gold ore processing projet. After on-site inspection, our engineers have equipped it with a professional gold ore crushing production line, including HJ110 high efficiency jaw crusher, HPT300F hydraulic cone crusher and YZS2460 vibrating screen.Among them, HPT hydraulic cone crusher is often used in the second-stage crushing and third stage crushing in metal mined. Because of its strong crushing capacity and large output, the production line using HPT hydraulic cone crusher is more used for crushing of medium-hard materials such as river stone, etc.
Customer Reviews
The engineers of Fighter Corporation recommended HPT hydraulic cone crusher as the main crushing equipment, supplemented by HJ jaw crusher. The HPT cone crusher is the most mature and reliable crushing equipment I have ever used. There has been basically no problem since the start of construction. High efficiency, high output, high quality and high stability are all what I need.
Related News...
Coal gangue vertical mill2023-01-16
The advantages of Fighter's impact crusher2022-12-30
How to choose coarse crushing equipment in the sand and gravel crushing production line?2022-12-23
Neodymium iron boron powder grinding production line2022-11-25
100 tons per hour dry sand production line2023-01-13
What equipment is needed for the pebble sand production line?
Comparison of crushing effects by different crushing methods
What equipment is suitable for processing in the refractory material industry?2023-01-12