VU sand making system is based on research and innovation on the basis of crushing, screening, dust collection and other technologies. It adopts a highly intensive tower-type fully enclosed layout, which effectively improves the particle shape of the finished mechanism sand, and increases the proportion of the finished sand. Combining technologies such as selection, vibrating screening and sedimentation to achieve effective separation of stone, sand and powder, through intelligent control, various indicators such as grain shape, particle size, gradation and powder content of finished mechanism sand can be improved, helping customers reduce cost and improve production efficiency.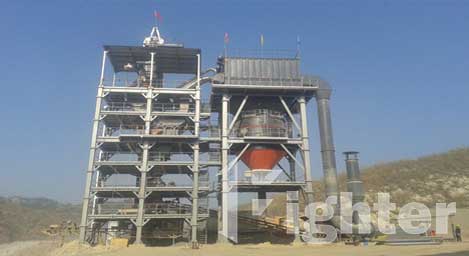 Sand making machines include PCL and VSI series, which use impact energy to achieve material crushing and sand making operations. The combined throwing head is used in the design, only the worn parts need to be replaced, which reduces the cost of use, and the peripheral guard plate can be turned up and down to prolong the service life.Hydraulic cover opening device is convenient for maintenance, and the air flow in the vortex chamber is self-circulating to realize green sand making.
To put it simply, VU sand making system is a production system of mechanism sand; the sand making machine is just one of the equipments in the sand making production line.
The suggestions for the use of VU sand making system and sand making machines:
If your working area is small, you can choose VU sand making system and tower-style production design, which saves more working area;
If you are new to the mechanism sand industry and are not very familiar with the sand making production line equipment, you can choose VU sand making system. The integrated production system directly configured by us can be put into use quickly;
If you just lack a sand making machine, there is no need to purchase VU sand making system;
If you want a better environmental protection effect, you can buy VU sand making system, a fully enclosed sand making system, which is more green and environmentally friendly than ordinary sand making production lines.