Both single-cylinder and multi-cylinder hydraulic cone crushers are high-performance crushers, and their differences in structure make them have their own advantages and disadvantages.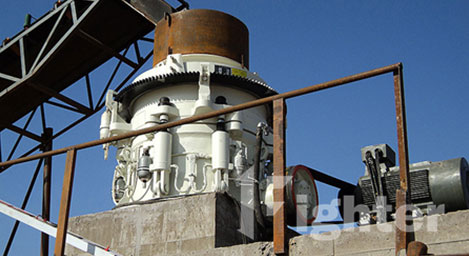 Advantages of single-cylinder cone crusher:
A variety of cavity options
The equipment has two models of medium crushing and fine crushing, and each model has a variety of standard cavity types to choose from.
Good product size
Adopting the principle of lamination and crushing, while increasing the output, the product grain shape is significantly improved.
Fully automatic production control
It adopts fully automatic control system, which is efficient and fast.
Convenient maintenance
All maintenance work can be completed after removing the upper frame, making inspection and maintenance more convenient.
Advantages of multi-cylinder cone crusher:
Small size and high efficiency
The equipment has strong carrying capacity, compact structure, small volume and high efficiency.
Large capacity storage
The safety cylinder oil circuit adopts large-diameter oil pipe, large-capacity accumulator, better buffer performance, faster response and safer equipment.
Principle of lamination crushing
The use of mutual squeezing between materials significantly improves the crushing efficiency and the proportion of fine materials, greatly reduces needle-like materials and reduces the steel consumption of vulnerable parts.
Reliable and stable transmission
The transmission system adopts spiral bevel gears, with reliable and stable transmission, low noise and long service life.
Compared with single-cylinder hydraulic cone crusher, multi-cylinder has more advantages in terms of structural performance, maintenance, crushing efficiency, etc. Correspondingly, the price of multi-cylinder hydraulic cone crusher will be higher. Users should choose according to capacity requirements, power, and discharge size.