GROUP
NEWS
The customer of the limestone grinding production line cooperates again with Fighter Corporation
Recently, following the cooperation in October 2015, a company reached a purchase agreement with Fighter Corporation again and purchased Fighter Corporation's product MTW175 european trapezium mill for the second time. This equipment is used to process limestone below 10mm into finished limestone powder with a finecess of 200 mesh for local infrastructure use. The person in charge of the company said that since the first equipment was put into production, it has been operating stably, and the output has been rising steadily.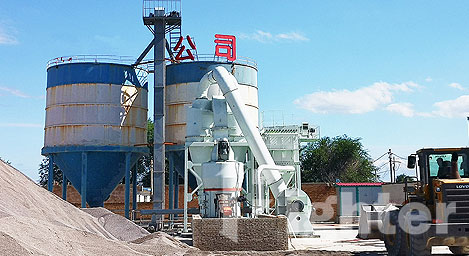 The european trapezium mill uses bevel gear integral transmission technology, with accurate transmission ratio, less transmission chain, less energy loss, and better efficiency; the main shaft and fan transmission system are lubricated with thin oil, and the oil change period is about 4 months, with a long period. Maintenance frequency is low. Using hanging cage type powder separator, the powder selection efficiency and precision are very high, frequency conversion control, adjustable and controllable particle size.
Products are the core of customer needs, anf service is the value-added and extension of customer satisfaction. Having Fighter Corporation products also means hacing the care of a complete service system. Fighter Corporation is customer-centric, and through a global service network, it provides users around the world who are committed to infrastructure construction, resource development, environmental protection and other fields, providing overall solutions for crushing and grinding equipment.
If you are interested in MTW european trapezium mill, please click on the online customer service for a detailed consultation.
Related News...
Coal gangue vertical mill2023-01-16
The advantages of Fighter's impact crusher2022-12-30
How to choose coarse crushing equipment in the sand and gravel crushing production line?2022-12-23
Neodymium iron boron powder grinding production line2022-11-25
100 tons per hour dry sand production line2023-01-13
What equipment is needed for the pebble sand production line?
Comparison of crushing effects by different crushing methods
What equipment is suitable for processing in the refractory material industry?2023-01-12