GROUP
NEWS
The advantages of choosing a mobile crushing station for tailings treatment
Similar to the way construction waste is generated, tailings are also a mineral that has application value and is shelved. It contains minerals with less useful components during mining. The accumulation of these minerals is not only a waste, but also a kind of waste. The pollution of environmental resources is also very important for the treatment of tailings. As for the tailings processing process, it is very similar to the mining process. There are many types of mining equipment that can be selected, mobile crushing station is one of them. Different equipment has different advantages when processing tailings. So what advantages can mobile crushing stations bring to the processing of tailings?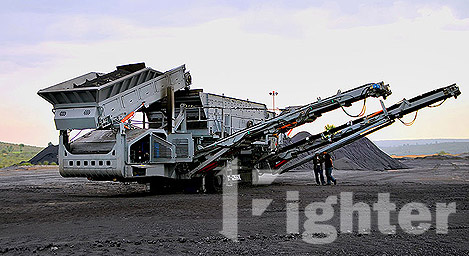 The mobile crushing station has mobile performance, does not require on-site installation, and can be directly driven to the material site for work, without the need for material transportation. In the tailings treatment process, these advantages can simplify the production process, reduce production costs, and improve work efficiency.
In addition, there are different types and models of mobile crushing stations. Accorfing to the local terrain, tire-type mobile crushing stations or crawler-type  mobile crushing stations can be selected. The appropriate model can be selected according to the nature of the tailings and the requirements of the production capacity. The selection is very important for the treatment of the tailings. If the model selection is unreasonable, then the production process cannot be successfully completed and processed. During the process, it is very prome to freauent failures and other phenomena, which reduces the income of the production project and increases the maintenance process.
If you are interested in mobile crushing station, please click on the online customer service for a detailed consultation.
Related News...
What kind of crusher is used for basalt crushing and sand making?2023-09-24
Sand and gravel crusher2023-09-22
Elevate Your Road Construction Projects with Our Cutting-Edge Grinding Mills2023-09-08
300-500 t/h pebbles and gravel crushing process2023-08-30
200 tons per hour iron ore crushing processing equipment2023-09-24
600 mesh carbon black grinding machine2023-08-27
Barite powder making process and barite grinding mill recommendation2023-08-17
Calcite Grinding And Using2023-08-16