HOME | CASE | Thailand basalt crushing and sand making production line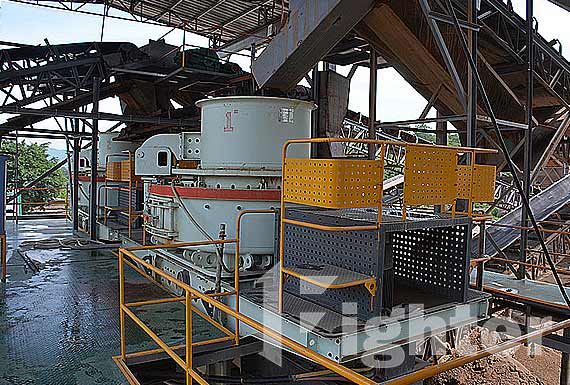 Thailand basalt crushing and sand making production line
Equipment: PFW1315Ⅲ European Impact Crusher, VSI5X1145 Sand Making Machine, 3YZS2460 Vibrating Screen
Place of use: Thailand
Processed material: Basalt
Input size: <700mmOutput size: 0-5mm, 5-10mm, 10-20mm
Capacity : 150T/H
The basalt products after processing of the project are mainly used in the construction field.
After the initial crushing by jaw crusher, the material enters the transfer silo, and is sent to the PFW1315Ⅲ european impact crusher through the belt conveyor for secondary crushing. The crushed material enters the 3YZS2460 vibrating screen for screening, and tthe unqualified materials return to the transfer silo to be crushed again. The material of 5-40mm enters the VSI5X1145 sand making machine through the vibrating feeder for processing. After the processed material is sieved by two 3YZS2460 vibrating screens, the final aggregates of different specifications are produced.
Customer Reviews
Our production line belongs to the transformation of the old production line. The previous production line had a large number of equipment, high energy consumption, and troublesome maintenance. Therefore, we decided to upgrade the old equipment. In many comparisons, we finally chose Fighter Corporation's crushing and sand making equipment, and the result was also very satisfactory to us. Fighter Corporation's equipment has low energy consumption and high output, which has greatly improved our efficiency!