HOME | CASE | Tajikistan sandstone crushing production line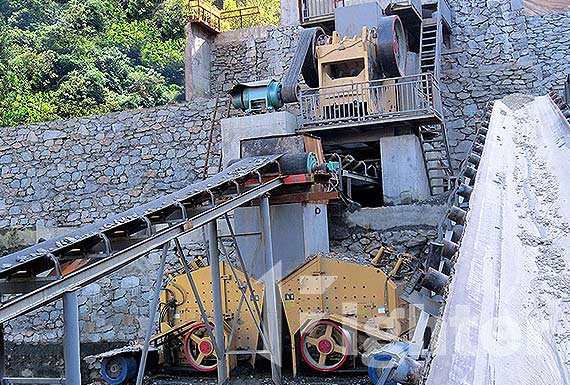 Tajikistan sandstone crushing production line
Equipment: PE900×1200 jaw crusher, PFW1318Ⅱ impact crusher, PFW1415Ⅲ impact crusher
Place of use: Tajikistan
Processed material: sandstone
Input size: 800mmOutput size: 0-5, 5-10, 10-20, 20-40mm
Capacity : 350-400T/H
After on-site inspection of the customer's site and comprehensive customer suggestions, we adopted a production line configuration of coarse crushing, screening, fine crushing and shaping, effectively using the natural sand in the raw materials, and then refining the aggregates in the raw materials. The produced construction materials have good grain shape and large output.
The whole production line is three-stage crushing. Coarse crushing adopts PE900×1200 jaw crusher to obtain 0-150mm material. The material entres PFW1318Ⅱ impact crusher for intermediate crushing, after crushing, 0-100mm material is obtained, and then it enters PFW1415Ⅲ impact crusher for fine crushing to obtain a finished material of 0-40mm.
Customer Reviews
Fighter Corporation's equipment is very popular in our country. The jaw crusher and European impact crusher we purchased are the main cruhsing equipment that Fighter Corporation has tested in the market for more than ten years. The output is stable, flexible in use, and environmentally friendly, can meet the processing needs of our various materials. We are very satisfied with this coopertatioin with Fighter Corporation.