GROUP
NEWS
Spodumene lithium ore and lepidolite crushing and grinding process
An effective lithium ore crushing production line should have a crushing line, a grinding line, a beneficiation line and some auxiliary equipment. The crushing and grinding process is roughly as follows: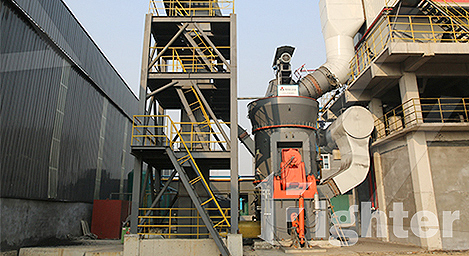 For raw ore crushing, we recommend the configuration of jaw crusher + cone crusher to crush the raw ore to less than 1 cm in preparation for the next stage of grinding and feeding.
After spodumene and lepidolite are roasted at high temperature, there is a problem of high grinding temperature, which will cause great damage to general mills. We recommend using vertical mills equipped with high temperature resistant materials and hot air system.
In addition, the vertical mill integrates crushing, drying, grinding, grading and conveying, and has powerful functions, which can meet the deep processing and extraction operations of large-scale lithium ore resources.
Related News...
What kind of crusher is used for basalt crushing and sand making?2023-09-24
Sand and gravel crusher2023-09-22
Elevate Your Road Construction Projects with Our Cutting-Edge Grinding Mills2023-09-08
300-500 t/h pebbles and gravel crushing process2023-08-30
200 tons per hour iron ore crushing processing equipment2023-09-24
600 mesh carbon black grinding machine2023-08-27
Barite powder making process and barite grinding mill recommendation2023-08-17
Calcite Grinding And Using2023-08-16