GROUP
NEWS
Special crushing production line for coal gangue
Coal gangue is the solid waste discharged from the coal mining process and coal washing process. Coal gangue is divided into clay rock, sandstone, carbonate and aluminous rock according to the main mineral content. It is a dark grey rock harder than coal. The application range is extremely wide and the utilization rate is high. However, the old coal gangue pollutes the atmosphere, and the open-air stacking of coal gangue will generate a large amount of dust, which needs us to be placed reasonably.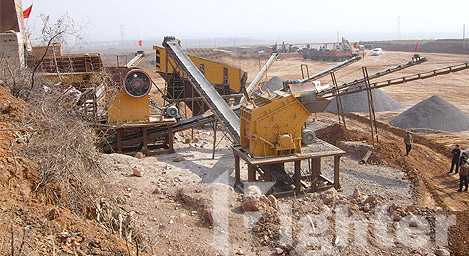 The coal gangue is put into the jaw crusher for crushing, the discharged coal gangue is evenly fed by the feeder, and the impact crusher is used for fine crushing. , so that the fineness of the discharged coal gangue is uniform and equal in size. Then, the irregular screening equipment – circular vibrating screen is used as the final finishing work, and the qualified coal gangue is the finished product.
The entire production line adopts a hydraulic adjustment system, and the adjustment of the gap can be completed by operating the button or the travel control system.
Related News...
The equipment for mineral powder production line with an annual output of 50,000 tons2023-11-22
Promote joint construction of green mines and low-carbon development2023-11-16
200-400 mesh calcite grinding equipment2023-11-08
Fighter Russia office moved to Moscow2023-11-02
What crusher is used for bluestone crushing?2023-11-22
The equipment for metal ore processing2023-11-16
Complete vermiculite grinding production line configuration2023-11-15
What equipment should be used for granite crushing processing?2023-10-30