Shale is a kind of sedimentary rock with complex composition, but all have thin sheet or thin layered joints. It is mainly composed of clay deposited by pressure and temperature, but it is mixed with quartz, feldspar fragments and other chemicals substance. Shales can be divided into many types, such as calcareous shale, iron shale, siliceous shale, carbonaceous shale, black shale, kerogen shale, etc. Among them, iron shale may become iron ore, and kerogen shale can extract petroleum. Black shale can be used as an indicator formation for oil.
Generally, shale vertical mills are used to grind shale into 200-500 meshes. The finished product has a uniform particle size. It can be used in construction, highway, chemical, cement and other industries.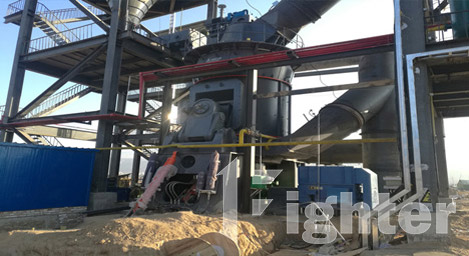 Shale vertical mill configuration and process flow:
In the shale vertical mill, the motor drives the reducer to drive the grinding disc to rotate, and the material to be ground is fed into the center of the rotating grinding disc by the air lock feeding equipment. Under the action of centrifugal force, the material moves to the periphery of the grinding disc and enters the grinding roller table. Under the action of the roller pressure, the material is crushed by squeezing, grinding and shearing, which is a working principle. The structure of the whole machine integrates crushing, drying, grinding, grading and conveying. The grinding efficiency is high and the production capacity can reach 5-200 tons per hour.
The advantages of shale vertical mill:
1. The shale vertical mill is highly energy-saving and has low energy consumption. Compared with the ball mill, the energy consumption is 40%-50% lower, and low electricity can be used;
2. The shale vertical mill has high reliability and adopts the roller limit device to avoid the severe vibration caused by the material interruption during the working time of the mill;
3. The product quality of the shale vertical mill is stable, the material stays in the mill for a short time, it is easy to detect the particle size distribution and composition of the product, and the product quality is stable;
4. The shale vertical mill is easy to maintain and has low operating cost. There is no need to place material on the grinding disc before starting up, and the mill can be started without load, eliminating the trouble of starting up;
5. The system equipment is less, the structure layout is compact, and the area is small, only 50% of the ball mill. It can be arranged in the open air, and the construction cost is low, which directly reduces the investment cost.