GROUP
NEWS
Sand and gravel crusher
Sand and gravel are one of the essential aggregates for the construction of various engineering projects.
Choosing FIGHTER large jaw crusher PE600x900 as the first crushing process can significantly reduce hard rock crushing costs and save 15-30% energy at the same crushing efficiency. Its applicable materials include: granite, basalt, diabase, quartz stone, limestone, river pebbles and other mineral rocks, as well as gold ore, copper ore, iron ore, manganese ore, aluminum ore, lead-zinc ore and other metal ores.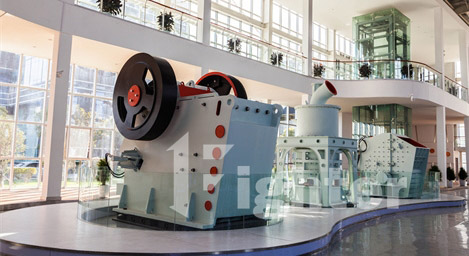 The feed opening size of this jaw crusher is 480mm, the discharge opening size is 65-16mm, and the discharge adjustment range is flexible, which can meet the various production requirements of customers. In addition, it has a simple structure, easy operation, reliable performance, less pollution, large crushing ratio and uniform particle size. It is a commonly used equipment model in mining crushing and construction sand and gravel crushing production.
Related News...
The equipment for mineral powder production line with an annual output of 50,000 tons2023-11-22
Promote joint construction of green mines and low-carbon development2023-11-16
200-400 mesh calcite grinding equipment2023-11-08
Fighter Russia office moved to Moscow2023-11-02
What crusher is used for bluestone crushing?2023-11-22
The equipment for metal ore processing2023-11-16
Complete vermiculite grinding production line configuration2023-11-15
What equipment should be used for granite crushing processing?2023-10-30