HOME | CASE | Quartz stone powder grinding production line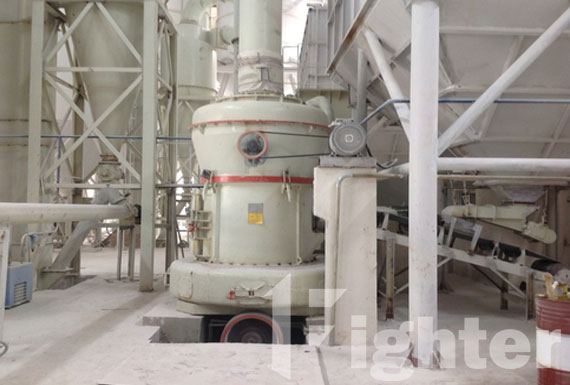 Quartz stone powder grinding production line
Equipment: Jaw crusher, Raymond mill, classifier, circular vibrating screen, bucket elevator and other major equipment
Place of use: Peru
Processed material: Quartz stone
Input size: 5mmOutput size: 200 mesh
Capacity : 10 t/h
The quartz stone is evenly transported by the vibrating feeder to the fine crusher for crushing. The crushed quartz stone materials are lifted to the raw material warehouse by the bucket elevator, and the rest of the quartz stone materials that need to be crushed are transported by the vibrating feeder through the silo. crushing the jaw crusher,
The materials that do not need to be crushed are directly transported by the bucket elevator to the Raymond mill for grinding. The ground quartz stone materials are transported by the bucket elevator to the powder separator for sorting, and the materials that do not meet the requirements are returned to Raymond mill ,the dust in the Raymond mill is sent to the dust collector by the pipeline, and the qualified quartz stone sorted by the analyzer is transported to the finished product warehouse for storage. Then it is transported up by the bucket elevator to the vibrating screen to screen out the impurities in the material, and the screened material enters the silo and then packs it.
Production advantage
1.Compared with many production lines, its quartz stone powder grinding production line makes a production line less investment, quicker and more economical. It is a high-yield production line.
2.The quartz stone grinding powder production line has the advantages of high output, low energy, high processing capacity, economical and reasonable.
3.The production line can design supporting equipment according to the actual situation of customers. Generally, the utilization rate of quartz stone can reach 90%, and the water consumption in the process is less, saving water, reducing costs and reducing pollution.