HOME | CASE | Potassium feldspar ultrafine grinding mill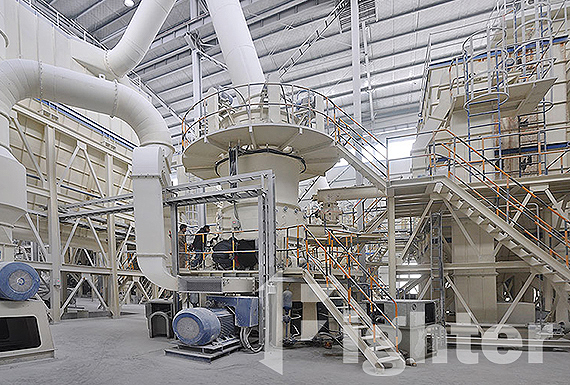 Potassium feldspar ultrafine grinding mill
Equipment: LUM1232X
Place of use: Shanxi
Processed material: Potassium feldspar
Input size: 10 mmOutput size: 0.045-0.02 mm
Capacity : 7~16 per hour
The hardness of potassium feldspar is 6-6.5. After purification, potassium feldspar can be widely used in different fields. The potassium feldspar is ground into powder by a potassium feldspar ultrafine pulverizer, which is convenient for subsequent beneficiation. The fineness of the potassium feldspar grinding equipment is easy to adjust, the single-machine capacity is large, and it is environmentally friendly.
Performance advantage:
1.From the point of view of working performance: Potassium feldspar ultra-fine grinding machine can be produced continuously, the fineness of the product is easy to adjust between 3-22μm, the production capacity of a single unit is 1-50 tons per hour, and a variety of models can be selected to satisfy customer's request.
2.From the point of view of equipment operation: Potassium feldspar ultra-fine grinding mill adopts grinding roller limit device to avoid violent vibration of the mill due to material breakage, high reliability and stable overall operation.
3.From the perspective of product particle size: the particle size of the final product of the potassium feldspar ultrafine mill is finer, and the single-head and multi-head powder separator can effectively control the fineness of the finished product and obtain products of various specifications.
We are a professional potassium feldspar ultrafine mill manufacturer with more than 30 years of experience in mining machinery production, please contact online customers to get equipment discounts!