GROUP
NEWS
"Not picky eaters" construction waste "decomposing artifact"
Bricks and concrete blocks of forty to fifty centimeters in size are "eaten" from the machine inlet. After several times of "digestion", they are broken into aggregates of different sizes at different stages and piled up at the machine outlet Hill after hill. The first to be decomposed is reduced soil-a kind of useful "garbage", followed by 0-5mm, 5-10mm, 10-25mm, 25-31.5mm four different particle size recycled aggregates.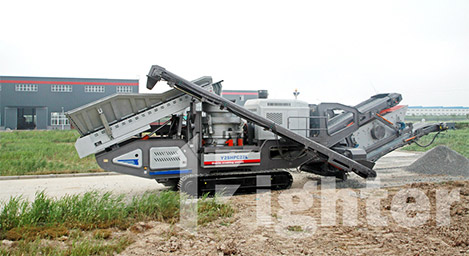 Construction waste that can enter the disposal line has to go through three hurdles: crushing, screening and sorting. The biggest feature of this kind of crusher is that it is "not picky about eaters", and it can finely treat almost all construction waste through three-stage crushing. Because the particle size distribution of each crusher is different, construction waste of different sizes will enter different sorting procedures.
After these "big lumps" are crushed for the first time, the reduced soil will be separated first; and then undergo a "iron removal". The iron remover relies on magnetic force to adsorb iron from the crushed garbage; after that, workers need to sort by hand Leave small debris such as wooden strips and fabrics. In the second and third crushing, the garbage that enters the crushing and the aggregates sieved out will become finer, and the removal of heterocyclic nodes for light substances is also increased.
Of course, not every disposal project will be equipped with a complete three-stage crushing disposal line. In some projects, the equipment is simpler and can be transferred and dismantled flexibly.
Related News...
What kind of crusher is used for basalt crushing and sand making?2023-09-24
Sand and gravel crusher2023-09-22
Elevate Your Road Construction Projects with Our Cutting-Edge Grinding Mills2023-09-08
300-500 t/h pebbles and gravel crushing process2023-08-30
200 tons per hour iron ore crushing processing equipment2023-09-24
600 mesh carbon black grinding machine2023-08-27
Barite powder making process and barite grinding mill recommendation2023-08-17
Calcite Grinding And Using2023-08-16