HOME | CASE | MTW Trapezium grinding mill – 10tph gypsum powder production line in Iran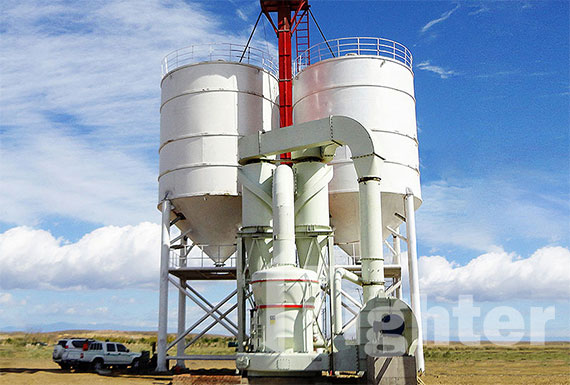 MTW Trapezium grinding mill – 10tph gypsum powder production line in Iran
Equipment: MTW Trapezium Mill
Place of use: Iran
Processed material: gypsum
Input size: 10-30mmOutput size: 200-325mesh
Capacity : 10t/h
10tph MTW Trapezium grinding mill gypsum powder production line in Iran
Equipment: MTW175 European Type Trapezium Mill
Application: gypsum board
Introduction:This production line includes MTW175 European Type Trapezium Mill, which is used to process gypsum. Based on the advantages of humanized design and advanced technologies, MTW European Type Trapezium Mill is more and more popular in the worldwide. For this production line in Iran, MTW175 grinds gypsum from 10-30mm down to 200-325mesh, and makes the final powder used in gypsum board.
Information sharing:
MTW European Trapezium Mill:
MTW European Trapezium Mill has a large market share in the grinding industry. Whether bevel gear overall drive, inner automatic thin-oil lubricating system or arc air channel, these proprietary technologies makes machine advanced, humanized and green.
Advantages of MTW European Trapezium Mill:
1.Efficient
Bevel gear overall drive reduces noise and increases drive efficiency and capacity.Inner automatic thin-oil lubricating system makes better lubrication for bearings
2.Economical
Edge-replaceable shovel saves you money and frequency-control separator and cyclone powder collector ensure high capacity
3.Advanced
Arc air channel reduces energy consumption and intelligent control ensures better operation
4.Environmentally friendly
Unique air recycling system and dust collector make clean environment
Gypsum, whose main component is calcium sulfate, generally refers to the two minerals of raw gypsum and anhydrite. Gypsum is the gypsum stone stored in nature, mainly dihydrate gypsum and anhydrite.
Gypsum is a widely used industrial material and building material. It can be used in cement retarders, gypsum building products, model making, food additives, sulfuric acid production, paper fillers, paint fillers, etc.