HOME | CASE | Mobile HPT300 Hydraulic Cone Crusher Plant in Papua New Guinea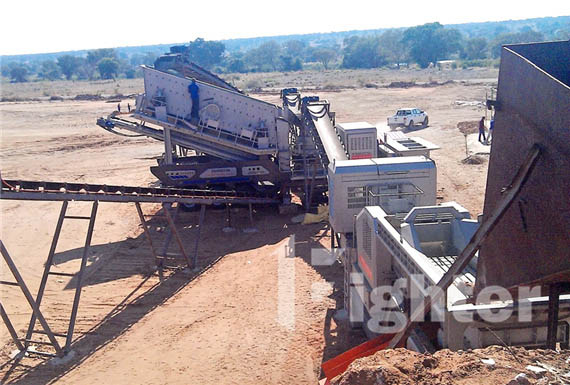 Mobile HPT300 Hydraulic Cone Crusher Plant in Papua New Guinea
Equipment: Mobile HPT300 Hydraulic Cone Crusher Plant
Place of use: Papua New Guinea
Processed material: river stone
Input size: 150 mmOutput size: 0-10, 10-20, 20-40mm
Capacity : 200t/h
Mobile HPT300 Hydraulic Cone Crusher Plant in Papua New Guinea
This is a mobile HPT300 hydraulic cone crusher, which crushes river stone from 150mm down to 0-10, 10-20, 20-40mm, with a capacity of about 200tph.
Customer is a famous construction company, using the crusher to produce aggregate.
We also have 2 mobile screen plants near LAE Port, and 3 other mobile crushing and screening plants near Moresby, which are quarry company, aggregate company, group company like KGM Group company, etc.
HPT Hydraulic Cone Crusher
HPT Series High-Efficiency Hydraulic Cone Crusher combines crushing stroke with crushing chamber perfectly, which makes capacity improved and efficiency increased. Besides, hydraulic lubrication control system helps bearing of hydraulic cone crusher get double protection.
Applications: Aggregate field,concrete mixing plant,dry mortar plant desulfurization,quartz sand,etc.