Mobile crushing production line in Laos
HOME | CASE | Mobile crushing production line in Laos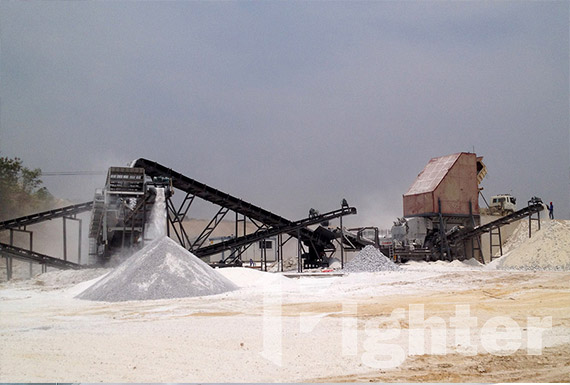 Mobile crushing production line in Laos
Equipment: YG1142E710 mobile jaw crushing plant+ Y3S1860CS160 mobile cone crushing&screening plant
Place of use: Laos
Processed material: basalt
Input size: 480mmOutput size: 0-10-20-32mm
Capacity : 130t/h
Process Description:
This is a typical two stages crushing line, composed of YG1142E710 mobile jaw crushing plant+ Y3S1860CS160 mobile cone crushing&screening plant.
Crushing process:
Vibrating feeder ZSW960X3800 is to transfer the materials from hopper to primary jaw crusher PE750x1060. After first crush, the crushed material will be transferred to vibrating screens YZS1860 by belt conveyor for screening; After screening, the parts that can meet standard will be transferred away as final products, while the other parts will be returned to cone crusher CS160 for secondary crushing. This is a closed circuit, until all the final products can satisfy customers'requirement of 0-32mm.