HOME | CASE | Mobile crushing and screening production line for building aggregates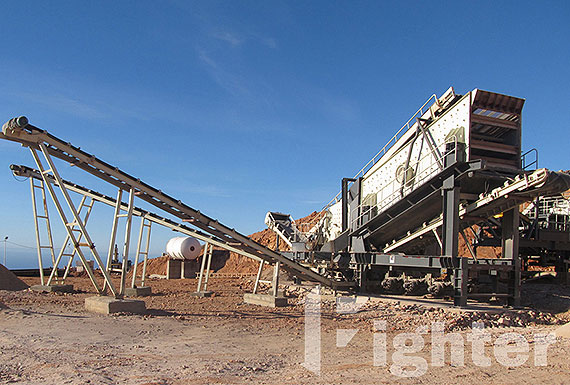 Mobile crushing and screening production line for building aggregates
Equipment: Mobile jaw crusher
Place of use: Malaysia
Processed material: Granite
Input size: 350mmOutput size: 0-6mm, 6-10mm, 10-20mm, 20-30mm
Capacity : 250 t/h
This project is located in Malaysia. It mainly produces a mobile crushing and screening system for building sand and gravel aggregates. Our company implements process design, equipment manufacturing, system installation and commissioning, and system training delivery and operation. Considering the periodic construction of the customer, and in order to improve the system installation efficiency and save the investment cost, the crushing unit and the screening unit of the system adopt the mobile tire scheme.
The project is designed with two-stage crushing, screening and grading sections of medium crushing cone and fine crushing cone, and is equipped with a vehicle-mounted container-type centralized control room.
The system has simple process, reasonable design, beautiful appearance and smoothness, small footprint, low investment cost, convenient and quick installation and high production efficiency.