HOME | CASE | Magnetite ore crushing project with an annual output of 3 million tons in Ghana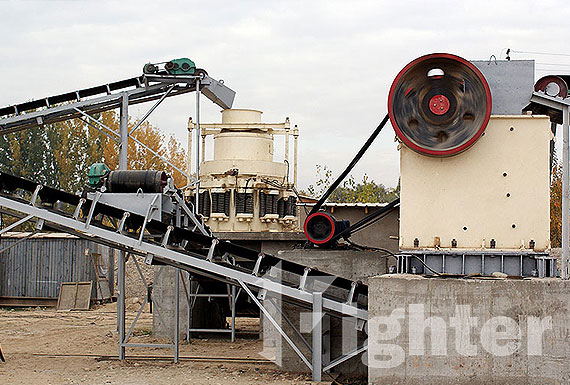 Magnetite ore crushing project with an annual output of 3 million tons in Ghana
Equipment: jaw crusher, cone crusher, vibrating screen, vibrating feeder
Place of use: Ghana
Processed material: Magnetite ore
Input size: Output size: 0-18mm
Capacity : annual output of 3 million tons
The main equipment of this project includes a jaw crusher and three cone crushers. The particle size of the finished product processed by this project is less than 18mm, and the particle size distribution is stable and the production efficiency is high.
The magnetite ore is transported to jaw crusher through vibrating feeder for primary crushing, the crushed material is sent to cone crusher for crushing, and the crushed material is sent to vibrating screen for screening, the unqualified material will return to the cone crusher until it meets the specifications.
Customer Reviews
We have heard of the crushing equipment produced by Fighter Corporation. In this cooperation, several equipment purchased have performed well in actual production, and the effect has greatly exceeded our expectations, and we are very satisfied. We will seek further cooperation in the future.