HOME | CASE | Limestone solid waste treatment project in Shijiazhuang, Hebei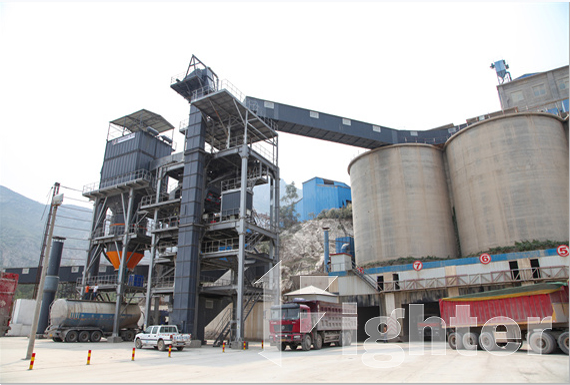 Limestone solid waste treatment project in Shijiazhuang, Hebei
Equipment: gyratory crusher, cone crusher, VUS sand making system
Place of use: Shijiazhuang, Hebei
Processed material: limestone
Input size: 0-40mmOutput size: 0-4.75mm high-quality sand, 5-31.5mm crushed stone
Capacity : 150T/H/unit of high-quality sand, 270T/H/unit of crushed stone, 5000T/H for the whole project
The project is a comprehensive management and industrial upgrading project. After completion, the annual output of high-quality sand and gravel aggregates will be 20 million tons, and it may become the largest sand and gravel aggregate production base in North China. This project adopts three-stage crushing technology (gyratory crusher + cone crusher + cone crusher) and VUS shaping sand making system. The main product is multi-variety, continuously graded high-quality sand and gravel aggregates, and the remaining materials (soil materials, stone powder) are used for secondary utilization of cement factories and thermal power plants to achieve zero discharge of solid waste.
Live situation:
Three sets of VUS450 aggregate optimization systems were selected for the shaping sand making system. The raw materials are sent to the top floor through the bucket elevator, and the crushed stones of 0~40mm are sent to the VUS impact crusher by the raw material conveying belt, and then enter the stone powder separation chamber after high-frequency stone-on-stone grinding. To adjust the powder content of sand making; the processed materials enter the sorting sieve to separate fine crushed stone, stone powder and quasi-finished sand. Among them, the stone powder is collected as high-quality stone powder after being processed by the dust removal and dust collection system, and the quasi-finished sand is evenly mixed by a humidifying mixer to become high-quality mechanism sand.
Customer reviews:
The whole system adopts a dry production process, and the whole process from aggregate crushing, screening, storage to transfer is fully enclosed, and is equipped with a negative pressure dust collector, which basically realizes zero discharge of sewage, silt and dust. In addition to satisfying us in terms of environmental protection, the system imitates the natural sand formation process. The sand particles are full and round, and the gradation is complete. One system can simultaneously produce high-quality mechanism sand, gravel and stone powder. One machine is multi-purpose, which is particularly cost-effective.