Limestone is the main raw material for cement, concrete aggregate, etc. It can also be used as a filler to manufacture calcium carbide, soda ash, bleaching powder, etc. In addition, it can also be used in building materials and refractory materials.
The process of limestone grinding can be divided into two parts – crushing and grinding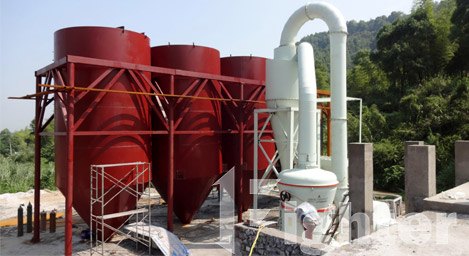 1.Crushing: The purpose of crushing is to crush large pieces of limestone into suitable grinding particle size. The size of the mined limestone can be several meters, but in order to meet the feeding requirements of different mills, it is usually crushed to several tens of millimeters.
2.Milling: The purpose of milling is to produce fine powder. According to the different requirements of product fineness, Raymond mill is generally used.
There are many grinding equipments on the market that can grind limestone powder, but it is recommended to use a Raymond mill. The output particle size of the Raymond mill is between 80-325 mesh. MTW European grinding mill is an upgraded product of Raymond mill, which perfectly meets the customer's production demand for 200-33μm (80-425Mesh) fine powder.
The unique air sealing device used in the MTW European grinding mill can effectively prevent "running coarse powder", and the quality of the finished product is also effectively controlled.