GROUP
NEWS
Limestone grinding production line site of MTW European trapezium mill
This limestone grinding mill production line is mainly composed of MTW European trapezium mill. The raw material input size is less than 40mm, the fineness of the finished product is 0.08mm, and the production line capacity is 6t/h.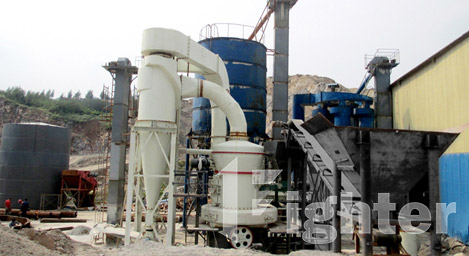 The equipment that the customer used before was our TGM super pressure trapezium mill, and was very satisfied with the quality of the equipment and after-sales service. With the renewal of our products, the customer chose our new MTW European trapezium mill when expanding the production line.
MTW European trapezium mill has uniform production and fineness of the finished product, it adopts an internal thin oil lubrication system, which has a good lubrication effect, greatly prolongs the oil change interval, and is vert convenient for maintenance and repaire. The new design prolonges the life of wearing parts, saves customers a lot of later maintenance costs, and effectively reduces production costs.
If you are interested in the limestone grinding mill production line, please click on the online customer service for a detailed consultation.
Related News...
What kind of crusher is used for basalt crushing and sand making?2023-09-24
Sand and gravel crusher2023-09-22
Elevate Your Road Construction Projects with Our Cutting-Edge Grinding Mills2023-09-08
300-500 t/h pebbles and gravel crushing process2023-08-30
200 tons per hour iron ore crushing processing equipment2023-09-24
600 mesh carbon black grinding machine2023-08-27
Barite powder making process and barite grinding mill recommendation2023-08-17
Calcite Grinding And Using2023-08-16