Limestone is one of the most widely distributed minerals in the earth's crust. According to its deposition area, limestone is divided into marine sedimentation and continental sedimentation, with the former being the majority; according to its origin, limestone can be divided into three types: biological sedimentation, chemical sedimentation and secondary sedimentation; according to the different components contained in the ore, limestone can be divided into three types: siliceous limestone, clayey limestone and dolomitic limestone.
FIGHTER limestone crushing equipment is a screen-less, adjustable fine crushing equipment optimized and designed based on the fine crushing equipment at home and abroad. It is suitable for the fine crushing of raw materials and clinker in cement plants. It can also be used for fine crushing of medium-hard materials such as dolomite, coke gemstone, lead-zinc ore, serpentine, blast furnace slag, coal gangue, phosphate rock, etc., especially suitable for crushing hard limestone, dolomite, granite, basalt to make artificial sand or highway pavement stones.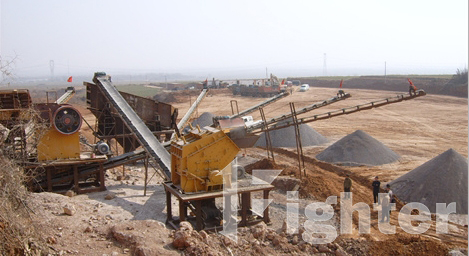 This limestone crushing equipment has a large crushing ratio, and the discharge particle size can be adjusted arbitrarily, without being affected by the wear of the plate hammer and liner; its proprietary screen-less setting is not easy to block when crushing materials with high moisture content and large mud content.Using an elastic adjustment mechanism, incoming unbreakable objects can be automatically discharged without causing damage to the equipment; the bearings are arranged horizontally and have a long life, and can crush materials with high temperatures (such as cement clinker); the limestone crushing equipment adopts a special rotor body structure. When crushing materials, the rotor body has almost no wear; the rear cavity is equipped with a screw rod or a hydraulic opening mechanism, so wearing parts can be easily replaced without lifting equipment.
FIGHTER mining crushing equipment is engaged in the production and marketing of cement, metallurgy, mining equipment and artificial sand making equipment. Main products: limestone crushing equipment, crushers, sand making machines, jaw crushers, impact crushers, vibrating feeders, vibrating screens, sand washing machines, etc.