GROUP
NEWS
Lepidolite Raymond mill for refining lithium metal
Lithium ore is known as "the energy metal that drives the progress of the world". The more common lithium-bearing ores are spodumene and lepidolite.
Lepidolite is a common lithium-containing mineral with a hardness of about 3.0. It is an important raw material for the extraction of metallic lithium. To extract lithium metal from lepidolite, it is necessary to grind the lepidolite ore into fine powder through a pulverizer before entering the next process.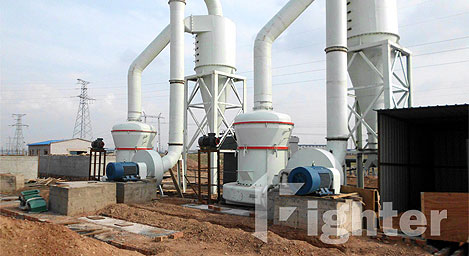 We are a professional lepidolite mill manufacturer, we recommend you to choose an upgraded version of Raymond mill (MTW European Trapezium Mill) for grinding lepidolite. MTW European Trapezium Mill produced by our company has fast grinding efficiency and high output. It adopts a centralized control system, which can basically realize unmanned operation during operation. It is very automatic. The important parts are made of castings and profiles, and the process is very fine.
After further improvement and innovation of Raymond mill, more and more materials are suitable for a wide range of applications, the use of Raymond mill can be fully adapted to the processing and production of lepidolite powder.
Related News...
The equipment for mineral powder production line with an annual output of 50,000 tons2023-11-22
Promote joint construction of green mines and low-carbon development2023-11-16
200-400 mesh calcite grinding equipment2023-11-08
Fighter Russia office moved to Moscow2023-11-02
What crusher is used for bluestone crushing?2023-11-22
The equipment for metal ore processing2023-11-16
Complete vermiculite grinding production line configuration2023-11-15
What equipment should be used for granite crushing processing?2023-10-30