Slag is a by-product of the blast furnace ironmaking process. It is the reaction of silica, alumina and other impurities with lime to form a melt with silicate and aluminosilicate as the main components, which is quenched into a loose and porous granular material, which we call blast furnace slag.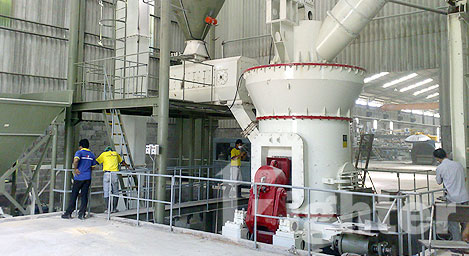 From a production point of view, slag powder is the abbreviation of granulated blast furnace slag powder; from a physical point of view, slag powder is a granular slag powder material processed by slag through certain equipment; slag powder is a high-quality concrete participating compound powder; Therefore, with the continuous increase of the scale of industrial production in China, the discharge of slag has also increased a lot; based on the industrial application of slag powder, the promotion of recycling of slag resources has also opened up its application market;
Selection of slag grinding equipment:
For the slag and water slag, Fighter Corporation has launched several slag vertical mills that specialize in the manufacture of slag powder. Our slag vertical mills introduce advanced grinding technology in the industry to make our mill equipment more scientific, smarter and more environmentally friendly; At the same time, Fighter Corporation's vertical mill has become very popular in the market;
Slag vertical mill-LM vertical mill
[Output]: 10-320 tons/hour
[Feed size]: <65mm [Finished product size] 80-425 mesh (170-33μm) [Applications]: Coal powder preparation, slag grinding powder, sand and gravel yard, concrete mixing station, dry mortar, power plant desulfurization, quartz sand, etc. [Technical advantages]: This mill is the choice of large-scale milling projects, with reliable performance, high efficiency, energy saving, environmental protection, convenient maintenance, large unit processing capacity, high dust collection efficiency and other advantages.