HOME | CASE | Kaolin grinding mill production line in Vietnam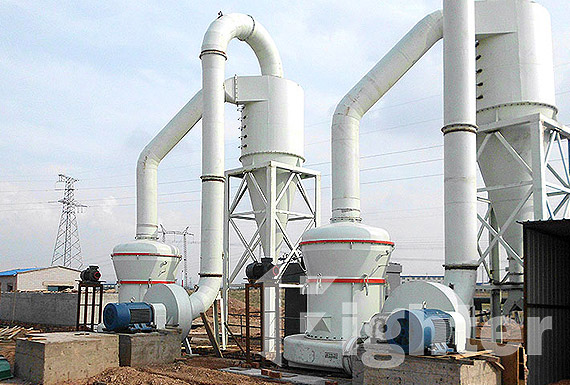 Kaolin grinding mill production line in Vietnam
Equipment: MTW European Trapezium Mill
Place of use: Vietnam
Processed material: Kaolin
Input size: Output size: 325 mesh
Capacity : 7T/H
As an emerging non-metallic mineral resource, coal-measure kaolin has been increasingly valued and developed and utilized. Compared with non-coal-measure kaolin, most caol-measure kaolins have the characteristics of hard quality, high organic content and various types of impurity minerals. The entire production line has a reasonable and compact layout and strong production capacity, which fully meets the needs of customers for large capacity.
After being crushed to the required particle size by the jaw crusher, the bulk material is sent to the storage hopper by the elevator, and then the material is uniformly and continuously sent to the main grinding chamber of the MTW European Trapezium Mill by the belt conveyor for grinding. The pulverized materials are sent to the classifier by the air flow of the fan for classification. Under the action of the impeller of the classifier, the materials that do not meet the fineness requirements fall into the grinding chamber for re-grinding, and the qualified materials enter the cyclone collector through the air chute. In the powder container, the separation and collection are carried out, and the finished powder is discharged through the discharge device.
Customer Reviews
MTW European Trapezium Mill has strong production capacity and high production efficiency. It only takes 5 hours of production a day to catch up with the 24-hour production capacity of small equipment in the past, which greatly reduces perating costs. When it was time to replace the parts, I quickly received the parts from Fighter Corporation, and resumed production in a short time, ensuring the capacity.