HOME | CASE | Iron Ore Processing Project in Shanxi, China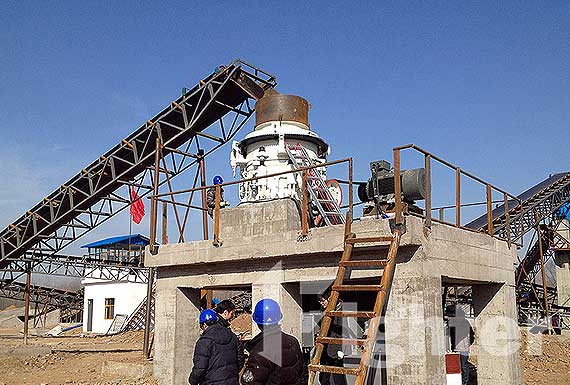 Iron Ore Processing Project in Shanxi, China
Equipment: FH1360 vibrating feeder, PE900×1200 jaw crusher, HST250 cone crusher, HPT500 cone crusher
Place of use: Shanxi, China
Processed material: iron ore
Input size: 0-750mmOutput size: 15mm
Capacity : 400 t/h
A new iron ore production line settled in Shanxi, China, which will provide raw materials for local steel industry.
The iron ore enters the raw material warehouse, and is evenly transported to the PE900×1200 jaw crusher through the FH1360 vibrating feeder. The crushed material enters the HST250 single-cylinder hydraulic cone crusher for secondary crushing. After the crushed materials enter the vibrating screen for screening, the large materials are returned to the HPT500 multi-cylinder hydraulic cone crusher for fine crushing, and finally 15mm finished materials are screened by the vibrating screen.
Customer Reviews
We originally used cone crusher from other manufacturers, but the effect was very poor, and maintenance was often needed, which was very unstable. After careful inspection and many negotiations, we selected Fighter Corportation's equipment. We plan to grandually replace the equipment with Fighter Corportation.