GROUP
NEWS
Introduction and comparison of mobile crusher, semi-mobile crusher, semi-fixed crusher, and fixed crusher
Crushing equipment is inseparable for the production of open-pit mines. The use of suitable crushing stations can effectively reduce the size of ore transportation and improve production efficiency. This article analyzes and compares the classification of 4 kinds of crushing stations and their advantages and disadvantages, hoping to bring some help to your choice.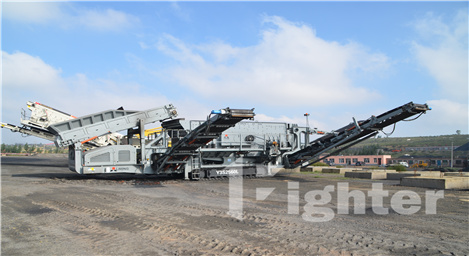 Mobile crushing station
advantage:
Reduce procurement, transportation, spare parts, and labor costs; reduce stope road maintenance; safety and environmental protection. Because it is a trinity equipment, and the continuous transportation equipment connected to it is a belt conveyor, the crawler mobile crushing station is suitable for large-scale open-pit mine applications and is suitable for large-scale, continuous mining processes.
shortcoming:
The equipment is complicated and expensive, and the one-time investment is too large.
Semi-mobile crushing station
advantage:
a, overall design and supply b, short construction period c, more reasonable investment d, mobile transition capability
Semi-stationary crushing station
advantage:
The semi-fixed crushing plant has a solid foundation, so it can be large-scaled in the selection process. It is suitable for mines with larger processing capacity and has a long service period.
shortcoming:
To build a fixed foundation, the construction period is long, the amount of relocation works is large, the relocation operation time is long, and the civil construction cost is relatively high.
Fixed crushing station
shortcoming:
Its biggest disadvantage is that the ore transportation distance is long, the transportation cost is large, and it is not suitable for reasonable adjustment.