HOME | CASE | Industrial furnace pulverized coal preparation project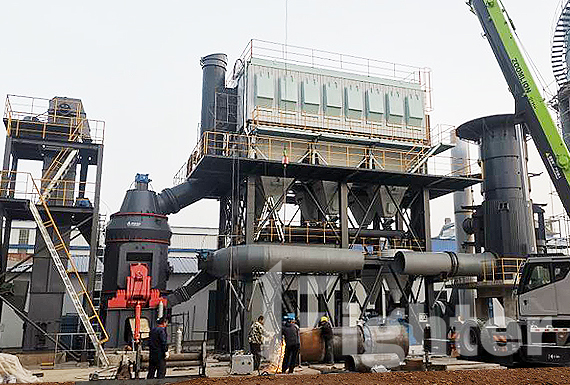 Industrial furnace pulverized coal preparation project
Equipment: LM1900M vertical mill
Place of use:
Processed material: Anthracite
Input size: Output size: 200 mesh D85
Capacity : 20 t/h
Generally pulverized coal refers to coal with a particle size of less than 0.5 mm. The preparation of pulverized coal refers to the process of processing raw coal into pulverized coal with a particle size and moisture content that meet the requirements of blast furnace coal injection. The requirements of blast furnace injection system for pulverized coal are: the particle size is less than 74 microns, accounting for more than 80%, and the moisture content is not more than 1%. Fighter Corporation's LM series pulverized coal vertical mill can be used in pulverized coal boiler, blast furnace injection, coal chemical industry, lime kiln, rotary kiln, metallurgy, electric power, cement and other industries. It has gained a good reputation among customers in various industries.
The customer is a large metal smelting enterprise. The LM1900M vertical mill purchased this time is used for the preparation of pulverized coal in industrial furnaces, and the finished product is used as fuel and reducing agent for metal smelting.
Customer Reviews
Before the equipment was put into production, engineers from Fighter Corporation came to the project and gave us a detailed explanation of services, including equipment operation guidelines, precautions and maintenance skills, etc., to ensure the smooth operation of the production line. Later, Fighter Corporation also gave us a return visit service, and we are very satisfied.