GROUP
NEWS
How to prevent blockage of the discharging opening of jaw crusher
Once the jam occurs during the jaw crusher operation, the feed should be stopped immediately. After the jaw crusher is completely shut down, the jammed materials should be cleaned up, and the degree of connection of each part should be checked, then the loose parts should be re-fixed.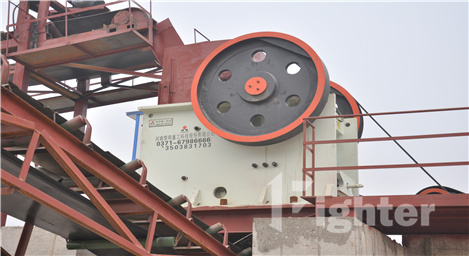 So how to avoid material blockage during normal maintenance?
1. Pay attention to ensure that the hardness of the material is within the tolerance of the equipment;
2. Prevent non-crushable objects from entering the crushing cavity;
3. The large particle size materials are screened in advance, and only materials that meet the feed particle size are allowed to enter;
4. Enlarge the discharge opening without affecting the fineness;
5. The angle of the jaw plate of the discharge port should not be parallel;
6. Control the moisture content of the material and avoid sticking on the jaw plate;
7. Frequently clean up debris in the crushing cavity and add lubricating oil to enhance the lubricity of the parts.a
Related News...
What kind of crusher is used for basalt crushing and sand making?2023-09-24
Sand and gravel crusher2023-09-22
Elevate Your Road Construction Projects with Our Cutting-Edge Grinding Mills2023-09-08
300-500 t/h pebbles and gravel crushing process2023-08-30
200 tons per hour iron ore crushing processing equipment2023-09-24
600 mesh carbon black grinding machine2023-08-27
Barite powder making process and barite grinding mill recommendation2023-08-17
Calcite Grinding And Using2023-08-16