GROUP
NEWS
How to increase the capacity of superfine vertical roller grinding mill?
The superfine vertical roller grinding mill solves the problem of ultra-fine powder classification, and is mainly used for the ultra-fine powder processing of more than 500 materials such as feldspar, talc, barite, marble, limestone, carbon black and clay. The fineness ranges from 500 mesh to 2500 mesh, the finer is 3500 mesh. In orfer to reduce the dust pollution during the processing of the ultra-fine powder mill, the whole machine is equipped with a pulse dust collector with a higher dust collection rate, which can collect most of dust. The dust collector has a low failure rate and a long service life.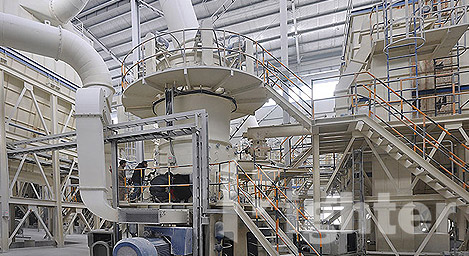 So how to increase the capacity of grinding mill?
1. Uniform feeding: uniformlt feeding the stone particles to the superfine vertical roller grinding mill to keep the equipment in a proper operating state. If it is too fast, it may block the equipment; if it is too slow, it will run out and waset resources.
2. Regular maintenance of the equipment: During the operation of the equipment, the inner wall of the equipment will wear out and equipment failure will occur. If the equipment is regularly maintained and faults are eliminated in time, the equipment can maintain rapid operation and increase production.
If you are interested in the superfine vertical roller grinding mill, please click on the online customer service for a detailed consultation.
Related News...
The dolomite crusher2023-02-08
Coal gangue vertical mill2023-01-16
The advantages of Fighter's impact crusher2022-12-30
How to choose coarse crushing equipment in the sand and gravel crushing production line?2022-12-23
100 tons per hour dry sand production line2023-01-13
What equipment is needed for the pebble sand production line?
Comparison of crushing effects by different crushing methods
What equipment is suitable for processing in the refractory material industry?2023-01-12