The sand making production line usually includes processes such as feeding, coarse crushing, medium and fine crushing, sand making, screening, and sand washing. There are many raw materials that can be used for crushing sand, such as limestone, cobblestone, granite, etc. According to the different characteristics of the rock, we have to configure different equipment.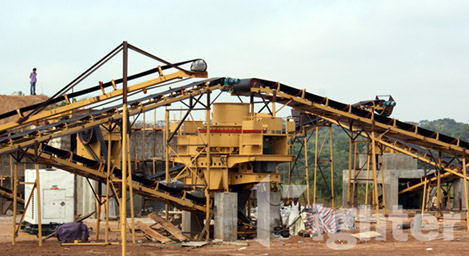 Cobblestone sand production line
Cobblestone has the characteristics of compression resistance, wear resistance and corrosion resistance, and is an ideal green building material.
In the cobblestone sand production line, commonly used equipment configurations include: vibrating  feeder, jaw crusher, cone crusher, sand making machine, vibrating screen, sand washing machine, etc.
Limestone sand production line
The mining cost of limestone is low. After crushing, it can be used in highways, construction, chemical industry and other fields, and has high application value.
In general, the main equipment used in the limestone sand production line is jaw crusher, impact crusher and sand making machine, and auxiliary equipment includes vibrating feeder, belt conveyor and vibrating screen.
Granite sand production line
Granite is a very good building material. It is not only hard in texture, high in strength, resistant to abrasion and weathering, and has the title of "King of Rocks".
A complete granite sand making production line will be determined according to the customer's specific material and finished product requirements, but the main equipment should include jaw crusher, cone crusher, vibrating screen, sand making machine, sand washing machine, etc.