Impact crusher is a frequently used equipment in sand and gravel production lines. It is widely welcomed because of its reliable structure, stable operation and good product size. So how to choose impact crusher?
1. See production capacity
The specifications and models of the equipment are the key factors affecting the production capacity of the impact crusher, and the parameters of the impact crusher produced by different manufacturers are different.
2. look at actual production needs
According to the actual production situation of the company, decide which type of impact crusher is needed. It is generally recommended that enterprises with large production scale and high requirements for hourly production can choose large-scale impact crusher, which can improve efficiency and increase output.
For small companies or companies that do not have strict time production and income requirements, it is recommended to choose a relatively small jaw crusher to save costs and reduce losses.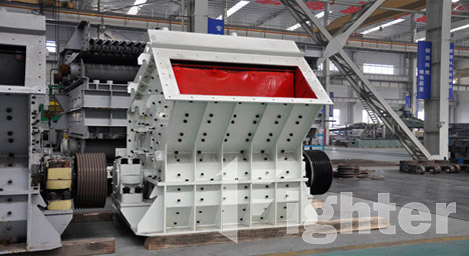 3. look at the price
To choose cost-effective products, the prices of different manufacturers are different due to factors such as R&D, production and manufacturing costs. Therefore, users should choose multiple manufacturers when purchasing impact crusher, and compare and filter the quotations, in order to select cost-effective equipment while ensuring quality and quantity. The impact crusher products of Fighter are well-known in the mining machinery industry with fair prices and excellent service.
4. Look at operating costs
After the impact crusher is put into use, the main operating costs of the impact crusher include the consumption of wearing parts and materials and the power consumption. Through on-site inspections, select manufacturers with better operating power consumption. Fighter welcomes customers to visit the factory for consultation and inspection to see if the equipment meets the work needs.
5. Look at the strength and region of the crusher manufacturer
Before purchasing the impact crusher, conduct online data query and telephone inquiries with the manufacturer. If possible, you can go to the production and customer site inspections, and choose a reputable, high-quality impact crusher factory.