During the operation of the crushing equipment, it will cause different degrees of loss of its own parts, especially when the selected crusher is not suitable for the hardness of the ore to be processed, the loss will be greater. Therefore, in order to reduce the ore as much as possible for the loss or even damage of the crusher itself or its parts, when choosing crushing equipment, it is necessary to choose a more appropriate crusher according to the different factors such as the compressive resistance and wear resistance of different ores, as well as the humidity and other characteristics of the ores. Equipment is the basis for reducing production costs.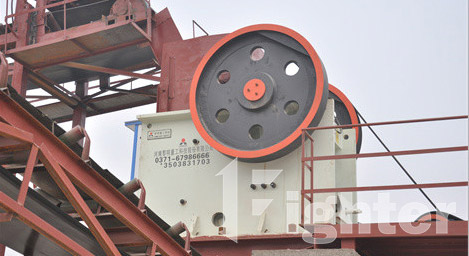 For fine and ductile quartzite, basalt, granite, quartz porphyry, sandstone, limestone, iron ore, quartz veins, conglomerate, magnesia, marble, dolomite, yellow ore,iron ore, siliceous shale, shale-induced sandstone and other with high Mohs hardness ores need to choose crushing equipment with strong crushing ability, such as jaw crusher, jaw crusher produced by FIGHTER is used for crushing various ore and rocks. In the first process, various ores with compressive strength not higher than 320MPa can be processed to medium particle size at one time.
For ores with relatively small Mohs hardness, such as shale, chalk, rock salt, gypsum, anthracite, ordinary marl, broken sandstone, cemented conglomerate, stony soil, broken shale, the hammer crusher, roll crusher, impact crusher, cone crusher, compound crusher are ok.
To choose a suitable crusher scientifically is to have a certain understanding of the relevant characteristics of the processed ore raw materials, and then analyze and compare according to the different working principles of the crusher.