HOME | CASE | High-quality 600t/h sand production line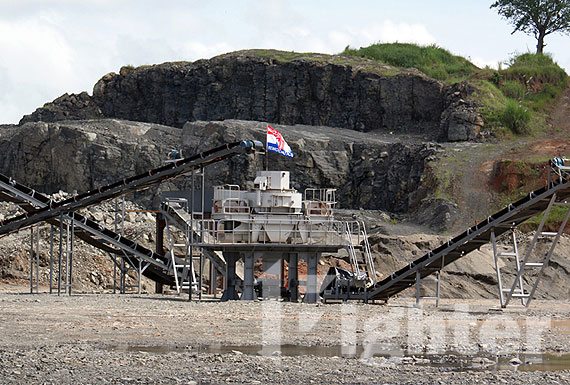 High-quality 600t/h sand production line
Equipment: jaw crusher, 2 impact crushers, sand making machine, vibrating screen, dust collector.
Place of use: Mali
Processed material: Limestone
Input size: 0-50 mmOutput size: 0-5mm, 5-10mm, 10-20mm, 20-30mm, 30-40mm, 40-70mm
Capacity : 600 t/h
The partner of this project has successfully cooperated with us three times before, namely a 200 tons/hour limestone production line, a sand making production line and a mobile station production line project.
The configuration of each equipment of this production line is relatively advanced and reasonable. The materials are coarsely crushed, finely crushed, sand making, cleaning, screening and other processes. The produced sand and gravel aggregates are relatively uniform, finer in size, and of excellent quality.
The configuration and design of the entire production line follow the principles of simplicity, intelligence, energy saving, and environmental protection. Not only the degree of automation of each equipment is relatively high, but the entire production line also has ultra-high automated production capacity.