The mobile medium and fine crushing and screening station with high performance and high production capacity has cone crusher and impact crusher to choose from. When secondary and tertiary cone crushers are required in the two-stage or three stage crushing process, users can find suitable models from CS, HST and HPT series cone crushers. CS, HST or HPT series cone crusher is a reasonable combination of crushing stroke, crushing speed and crushing cavity shape, which makes the mobile crusher station superior in performance, efficiency, production capacity, and finished product quality.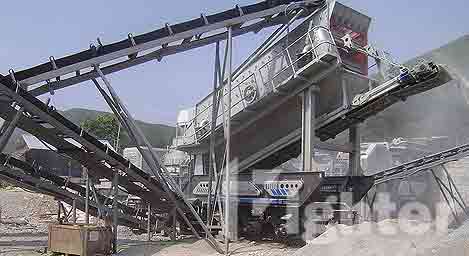 Application:
Mobile crushing and screening station: used for secondary crushing process, through optimized combination, more complex processing technology can be realized.
Mobile screening station: provide screening for coarse crushing, medium and fine cruhsing, and be used in conjunction with online operations.
Main features:
1. From single application to multi-terminal online application;
2. Newly equipped with a large capacity single-cylinder cone crusher;
3. Effective and reliable fine crushing host equipment;
4. Increase the asjustable function of the installation angle of the vibrating screnn to make the processing capacity of the whole machine stronger;
5. Adaptable host equipment switching to meet the individual needs of customers;
6. Flexible and maneuverable parking function, quickly enter the working mode.
If you are interested in mobile medium and fine crushing and screening station, please click on the online customer service for a detailed consultation.