GROUP
NEWS
Graphite grinding technology and application
Graphite occurs in nature mainly in graphite ores or as impurities in coal and petroleum. It is a dark gray to black non-metallic substance.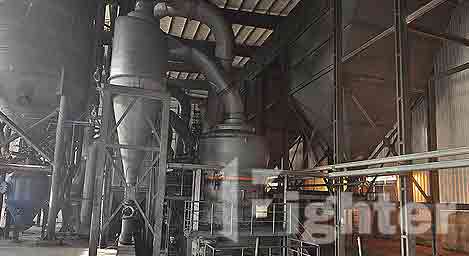 The process flow of graphite grinding mainly includes three stages: crushing, grinding and classification.
Crushing: Break the lump graphite into small pieces or particles through a crusher.
Grinding: Place the crushed graphite into a vertical roller mill or raymond mill for grinding to make the graphite particles more fine.
Classification: Classify the ground graphite powder according to different particle sizes and qualities through a classifier to obtain graphite powder for different uses.
Graphite has a wide range of industrial applications, mainly used as refractory materials, electrodes, lubricants and coatings. In addition, graphite can also be used to produce high value-added materials such as graphene and carbon fiber. Graphite grinding is an important step in its deep processing and application to increase the added value of the industry.
In terms of graphite grinding technology, Fighter Corporation has rich experience and reliable production sites. Fighter Corporation's vertical mill, raymond mill and superfine vertical mill equipment are also well used in graphite grinding powder production lines.
Related News...
The equipment for mineral powder production line with an annual output of 50,000 tons2023-11-22
Promote joint construction of green mines and low-carbon development2023-11-16
200-400 mesh calcite grinding equipment2023-11-08
Fighter Russia office moved to Moscow2023-11-02
What crusher is used for bluestone crushing?2023-11-22
The equipment for metal ore processing2023-11-16
Complete vermiculite grinding production line configuration2023-11-15
What equipment should be used for granite crushing processing?2023-10-30