GROUP
NEWS
Five reasons for the blockage of the discharging opening of the broken jaw (3-5)
3rd. Another reason that easily causes the jaw crusher's discharge port to be blocked is that the fastening bush of the eccentric shaft of the jaw crusher is loose. When the eccentric shaft bush is loose, it will cause the eccentric shaft to be stuck and eccentric. When the shaft cannot rotate, the movable jaw cannot continue to rotate, which will cause the discharge port to be blocked and the material cannot come down.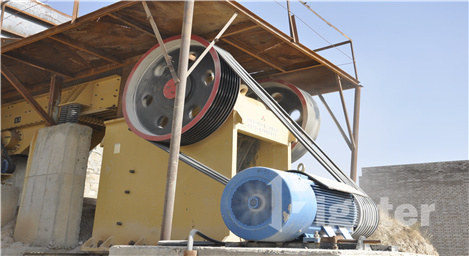 4th. The motor of the jaw crusher needs a certain voltage to be able to work normally. If the voltage is too low during the operation of the jaw crusher, there will be insufficient power to drive the equipment to crush the material, so there will be a large amount of stone in the crushing cavity. Medium blockage, resulting in material blockage and shutdown.
5th. The main bearing of the jaw crusher is the main power component that undertakes the rotating and crushing materials of the equipment. If the main bearing fails, it will seriously affect the production performance of the jaw crusher, and eventually the jaw crusher's discharge port will be blocked.
contact us to get machines details
Related News...
The dolomite crusher2023-02-08
Coal gangue vertical mill2023-01-16
The advantages of Fighter's impact crusher2022-12-30
How to choose coarse crushing equipment in the sand and gravel crushing production line?2022-12-23
100 tons per hour dry sand production line2023-01-13
What equipment is needed for the pebble sand production line?
Comparison of crushing effects by different crushing methods
What equipment is suitable for processing in the refractory material industry?2023-01-12