GROUP
NEWS
Fighter mobile crushing line with capacity of 180-230 tons per hour
The client is a large road and bridge company whose main business is high-speed and bridge construction. In order to meet the demand for surface materials for high-speed projects, the customer decided to invest in a mobile crushing station to produce aggregates. After carefully comparing, analyzing and inspecting the mobile station equipment of many domestic and foreign manufacturers, the customer finally chose to cooperate with Fighter.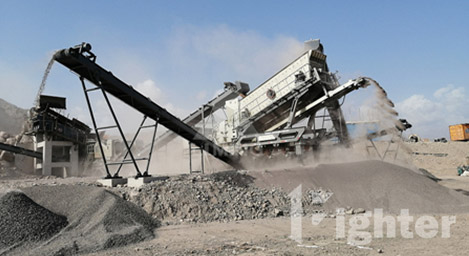 First stage crushing:
KE760-1 Mobile Jaw Crusher uses a GF1245 feeder, and the two front-end grate strips have the function of removing soil, which can pre-screen the materials. Secondly, compared with the old-fashioned jaw crusher, the equipped PEW European jaw crusher has higher speed, larger output and more convenient adjustment.
Second stage crushing:
KH300-2 Mobile Cone Crusher adopts HPT300 hydraulic cone crusher. This series of cone crushers adopts the principle of laminated crushing, with good discharging grain shape and high output; adopts PLC liquid crystal display control system, which can realize the functions of hydraulic adjustment of the discharge opening, automatic iron passing, and one-key cleaning of the cavity, with a high degree of intelligence.
Fighter K series mobile crushing plant can be quickly transferred and put into production quickly, and is especially suitable for major high-speed and high-speed rail temporary stock yards, major real estate leveling projects, and batching plant processing projects!
Related News...
Fighter's professional equipment helps national infrastructure projects2023-05-22
High capacity limestone grinding mill equipment2023-04-24
NK mobile crusher2023-04-14
SMP modular crushing production line2023-03-30
Limestone Grinding Machines2023-05-12
Manganese ore powder grinding equipment helps the lithium-ion battery industry2023-04-27
200 mesh bentonite powder grinding line for feed and paper making industry2023-04-17
How to improve the quality of basalt sand making?2023-04-13