The crawler-type mobile crusher is mobile crushing and screening equipment driven by a fully hydraulically driven crawler-type vehicle. It has advanced technology, complete functions and beautiful appearance. It can reach any position in the work site under any terrain conditions and is widely used in roads and bridges construction, urban construction, metallurgy, energy and other departments.
1.Excellent performance of diesel engine
Cummins diesel engine has low fuel consumption and low noise, and is stable, reliable, economical and environmentally friendly power source; the engine is equipped with a military low-temperature preheating device, which can conquer the low temperature environment of -25°C.
2.Fully rigid ship structure
The chassis adopts a crawler-type fully rigid ship-type structure, which has high strength, low grounding ratio, good passability, and can adapt to mountains, wetlands and other landforms.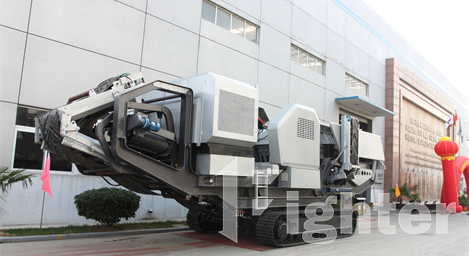 3.High torque travel motor
The high-torque travel motor has mature technology, large driving force and high reliability; the travel system adopts a full-power variable open hydraulic system with excellent performance and can make full use of the power of the engine.
4.Servo pilot operating system
The imported servo pilot operating system is easy to operate, accurate in control, and can realize infinite walking speed.
5.Mature crushing equipment
The crushing and screening equipment are all mature products independently produced by our company, with compact structure, stable performance and reliability.