GROUP
NEWS
Feldspar processing equipment
Feldspar processing equipment is mainly used for large ore powder with large production capacity, low investment cost, reliable performance, reasonable design, convenient operation and high work efficiency. FIGHTER -produced equipment for processing feldspar mainly includes: vibration screen, belt conveyor,jaw crusher, sand making machine and other equipments.
The feldspar processing equipment produced by FIGHTER has 50% energy saving than traditional sand making machines. It can make materials into various particle size for building sand requirements. The sand size made from this lines is uniform and the pressure resistance is high. Sand is more in line with architectural requirements and improves the quality of feldspar.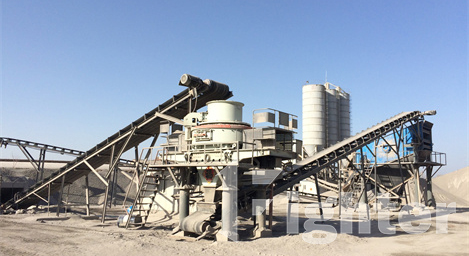 The process of sand production line from feldspar is as follows:
The stone was evenly sent to the jaw crusher for primary crushing from the vibration feeder.And then it was sent to sand making machine machine for crushing and vibrating screen for sieving. The material that reaches the granularity requirements of the finished product is sent to the sand washing machine for cleaning. After cleaning, the output of the finished product conveyor belt is the finished product; the material that does not meet the requirements of the finished product particle size requires the re -processing of the sand making machine from the vibration sieve to form a closed -circuit cycle. The granularity of the finished product can be combined and classified according to the user's needs. If you needs to process feldspar, you can contact our online customer service, and they will recommend the suitable equipments in detail.
Related News...
The equipment for mineral powder production line with an annual output of 50,000 tons2023-11-22
Promote joint construction of green mines and low-carbon development2023-11-16
200-400 mesh calcite grinding equipment2023-11-08
Fighter Russia office moved to Moscow2023-11-02
What crusher is used for bluestone crushing?2023-11-22
The equipment for metal ore processing2023-11-16
Complete vermiculite grinding production line configuration2023-11-15
What equipment should be used for granite crushing processing?2023-10-30