GROUP
NEWS
Engineers arrive in Russia to provide professional services to customers
Fighter Corporation focuses on the R&D and manufacturing of large-scale equipment required for infrastructure construction projects such as mining, construction, and energy, and has the ability to provide customers with professional single-set equipment and EPC one-stop solutions and supporting equipment. Fighter Corporation has successfully served more than 20,000 customers in more than 170 countries and regions around the world.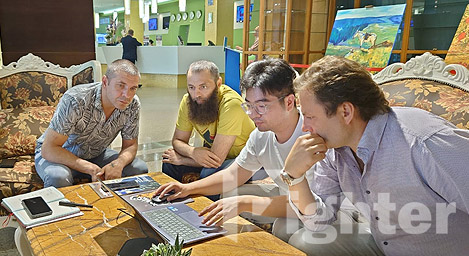 As a friendly neighbor and cooperative partner of China, Russia has been cooperating practically in various fields. We have been committed to promoting the development of harmonious and sustainable relations between the two parties. Based on this, Fighter Corporation recently dispatched design engineers, construction and maintenance engineers and account managers to Russia to provide local customers with complete sets of application solutions and services for crushing and grinding projects.
If you have any questions, please click online customer service for detailed consultation.
Related News...
The equipment for mineral powder production line with an annual output of 50,000 tons2023-11-22
Promote joint construction of green mines and low-carbon development2023-11-16
200-400 mesh calcite grinding equipment2023-11-08
Fighter Russia office moved to Moscow2023-11-02
What crusher is used for bluestone crushing?2023-11-22
The equipment for metal ore processing2023-11-16
Complete vermiculite grinding production line configuration2023-11-15
What equipment should be used for granite crushing processing?2023-10-30