Unleashing the Power of Precision Grinding
As a leading grinding mill manufacturer, Fighter takes immense pride in developing and delivering cutting-edge equipment that has become indispensable for enhancing the performance of asphalt in road construction.
Our grinding mills are meticulously designed and engineered to meet the exacting standards of the industry. They are not just machines; they are precision instruments that transform raw materials like limestone into finely ground powders, tailored specifically for asphalt mixing.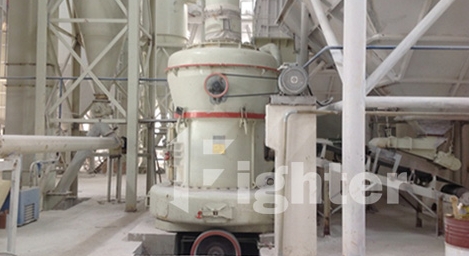 The Fighter Difference
Precision Engineering: Our grinding mills are the epitome of precision and efficiency. They ensure that raw materials are ground to the exact particle size required for optimal asphalt performance.
Quality Assurance: We understand the importance of consistency in road construction. That's why our mills are engineered to deliver consistent results, ensuring your asphalt mix is of the highest quality, every time.
Reliability: When you choose Fighter, you're choosing reliability. Our mills are built to last, minimizing downtime and keeping your projects on track.
Innovation: We are committed to staying ahead of the curve. Our team of experts is always exploring new technologies and techniques to improve our grinding mills and provide you with the latest advancements in road construction.
Join the Fighter Revolution
By choosing Fighter as your grinding mill manufacturer, you're not just investing in equipment; you're investing in the future of road construction. Our mills play a pivotal role in improving road surfaces, enhancing stability, and extending the lifespan of highways.
Let us be your partner in achieving excellence in road construction. Contact us today to learn more about how our cutting-edge grinding mills can elevate your projects and set new standards in the industry.