HOME | CASE | Desulfurization limestone powder preparation production line in Uzbekistan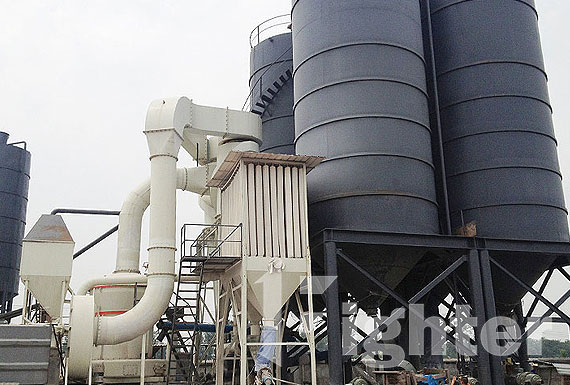 Desulfurization limestone powder preparation production line in Uzbekistan
Equipment: Uzbekistan
Place of use: MTW European Trapezium Mill; TGM Super Pressure Trapezium Mill
Processed material: limestone
Input size: Output size: 270 mesh
Capacity : 11T/H(MTW)、4T/H(TGM)
The production line is located in Uzbekistan, which has high environmental protection requirements for ore processing and production enterprises. Fighter Corporation's grinding mill equipment has passed the environmental protection certification of industrial products. The air self-circulation system and the dust collector are combined to ensure a clean working environment.
The raw materials are sent to the buffer silo by the belt conveyor, and the material is evenly sent to the grinding chamber of the MTW european trapezium mill and the TGM super pressure trapezium mill by the feeder for grinding. The powder is collected in the powder collector, and the finished powder is uniformly sent to the elevator by the screw conveyor, and then lifted to the finished product silo by the elevator.
Customer Reviews
After comparing multiple companies and several rounds of negotiations, we feel that Fighter Corporation's products are more reliable, and the sales staff are dedicated to their efforts, so we have finalized the cooperation with Fighter Corporation. The two different devices have their own merits, and the environmental protection effects are all up to the standard.