GROUP
NEWS
Construction waste crushing production process
1) Pre-treatment: It is recommended to pre-treat construction waste materials first, including (optional) using hydraulic hammers to reduce excessively large blocks, cutting off excessively long steel bars, preventing damage to the conveyor belt, sorting and removing large debris, etc.
2) Crushing: The raw materials are crushed by jaw crusher, impact crusher, etc. This process can quickly crush construction waste and separate the steel bars.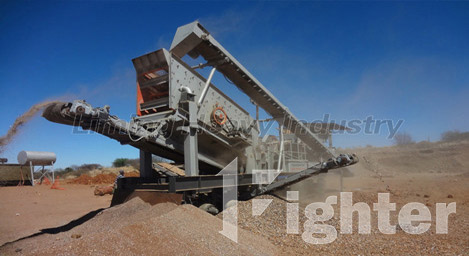 3) Iron removal and screening: The crushed construction waste is separated from iron metals such as steel bars by an iron remover, and the sand and gravel materials pass through a vibrating screen to form finished sand and stone of different specifications, and a small amount of materials that do not meet the fineness requirements are returned to the construction waste crusher. Reprocessing to form a closed loop to ensure the grade requirements of the finished material.
4) Grinding: The construction waste crushing process is optional. If the finished product required by the user is powder with a smaller particle size, a pulverizer can be used to further process the crushed construction waste.
Related News...
The equipment for mineral powder production line with an annual output of 50,000 tons2023-11-22
Promote joint construction of green mines and low-carbon development2023-11-16
200-400 mesh calcite grinding equipment2023-11-08
Fighter Russia office moved to Moscow2023-11-02
What crusher is used for bluestone crushing?2023-11-22
The equipment for metal ore processing2023-11-16
Complete vermiculite grinding production line configuration2023-11-15
What equipment should be used for granite crushing processing?2023-10-30