Natural vermiculite cannot be used directly, but needs to be crushed and grindef to realize its true value.
Vermiculite grinding mill is mainly composed of main machine, fan, cyclone separator, micro powder cyclone separator and air duct. Among them, the main machine consists of a frame, an air inlet volute, a blade, a grinding roller, a grinding ring, and a cover. In addition, customers can freely configure jaw crushers, electromagnetic vibrating feeders, bucket elevators, pipeline devices, electronically controlled motors and other equipment according to their needs.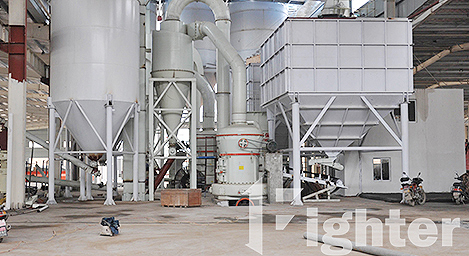 Our vermiculite grinding mill introduces advanced grinding technology from Germany, and is produced using exquisite technology and high-quality materials. The specific performance is as follows:
1.Simple operation: It adopts a new three-dimensional external structure, which can reduce the floor space by 3/2 and reduce infrastructure costs. Moreover, from the crushing and grinding of vermiculite materials to transportation and collection, an independent production system can be formed, and the operation convenient;
2.Good grinding effect: The grinding system is reasonably optimized. The finished vermiculite powder after grinding has uniform fineness, few impurities, adjustable particle size (30-800 mesh), high purity, and a high sieving rate of up to 99.9%;
3.Reliable quality: The main components such as the grinding roller are made of high-quality materials. After reasonable configuration, the wear resistance of the whole machine can be guaranteed, extend its life, reduce the replacement cycle of wearing parts, and reduce the incidence of failures.