Complete ultrafine calcium carbonate grinding production line
HOME | CASE | Complete ultrafine calcium carbonate grinding production line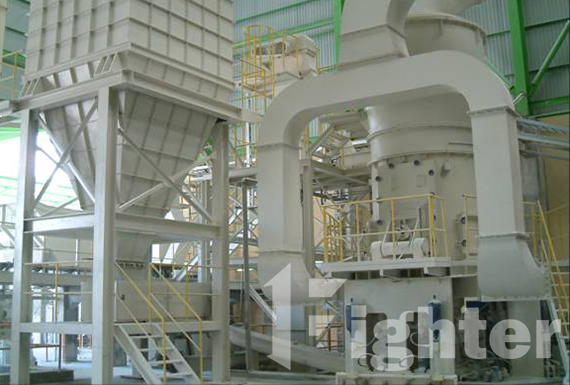 Complete ultrafine calcium carbonate grinding production line
Equipment: LUM ultrafine vertical mill
Place of use: Algeria
Processed material: Calcium carbonate
Input size: 5 mmOutput size: 800 mesh
Capacity : 120,000 tons per year
Ultrafine calcium carbonate grinding mill is a mill that can replace imported equipment for large-scale production of calcium carbonate superfine powder. It is suitable for hundreds of materials. The finished powder is fine and the sieving rate reaches 99.0%.
Ultrafine calcium carbonate grinding mill is composed of classifier, fan, dust collector, silo, screw conveyor, pipeline and other equipment. It is equipped with a classification system for secondary winnowing. The classifier and fan are controlled by frequency conversion speed regulation. The fineness of finished products ranges from 3μm to 22μm, and qualified products of various specifications can be obtained efficiently.
If you want to get a quotation for ultrafine calcium carbonate mill, please contact online customer service for consultation.