Coal gangue is a kind of coal -based hard kaolin rock, also known as kaolin, and is a non -metallic mineral resource close to coal. Because of its good brittleness and relatively high hardness, this kind of material is easy to achieve with crusher and grinding machine.The coal gangue mill composed of FIGHTER grinding machine produces coal gangue, activate coal gangue and spontaneous coal -fired gangue powder.After finely grinding coal gangue composite powder products, the pressure resistance strength is about 80%, and has obvious volcanic ash effects, micro -collection ingredient filling effects and durability effects. After the powdery grinding of the high -fine grinding machine, the active coal gangue and the spontaneous coal -fired vermiculite ultra -fine powder product is mainly used for: ① Cement plant: use activated coal gangue and spontaneous coal gangue super fine powder products and powder coal ash the composite to replace traditional cement mixed materials. ② Concrete: The composite of the activated coal gangue and the spontaneous coal gangue ultra -fine powder product and flour ash to replace the thickness, middle aggregate (gravel, pebble, etc.) used in some traditional ordinary concrete production.The test results show that: as long as the ratio is appropriate and the appropriate exterior agent is mixed, and the coal gangue is used as a mixture, high -performance concrete can be prepared. ③ External agent, excitation agent, curing agent, regulator. ④ Keep warm thermal insulation products. ⑤ Airport, reservoir, road and dam project. ⑥ Mountain,lane road filling projects. ⑦ Applicable to pavement tiles, grass -planting bricks, roadside stones, river bricks, gears, stones, culverts, panels, cement tiles, plates, pipes and other cement products and prefabricated components.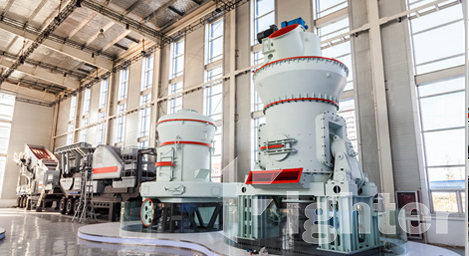 Generally, coal gangue crushing and grinding requires relatively low equipment requirements, jaw crusher, impact crusher and sand making machine can easily achieve preliminary crushing operations on coal gangue, and normal such as raymond mill, high -pressure grinding mill, trapezium mill and vertical mill can grind it. According to the different production of the finished product field, micropowder mill can also be used for ultra -fine grinding.
After being burned and then grinding through the grinding mill, the coal gangue that were originally used for treatment can meet the industrial grade requirements in the fields of paper, coatings and other fields, and become waste into treasure. In addition, the coal gangue after the grinding mill crushed processing can also be used to make cement, building ceramics, power glue additives, fireproof coatings, compound fertilizer, etc.