A calcium carbonate grinding mill is a machine used to grind calcium carbonate into fine powder. Calcium carbonate is a mineral compound found in rocks and minerals, such as calcite, aragonite, and limestone. It is widely used in various industries, including paper, plastics, rubber, paint, coatings, ceramics, and animal feed.
Grinding calcium carbonate into a fine powder requires a specialized grinding mill. Here are a few common types of calcium carbonate grinding mills: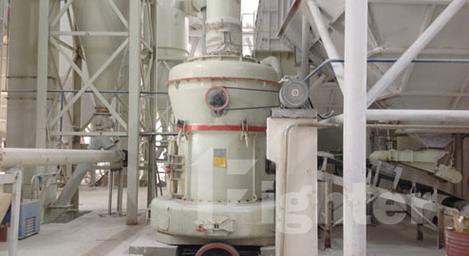 Raymond Mill: Raymond mill is a traditional pendulum mill with a combination of grinding rollers and grinding rings. It is suitable for grinding calcium carbonate with a particle size range of 80-400 mesh. The finished product has good fineness and uniformity.
Vertical Roller Mill: Vertical roller mill is a more advanced mill that integrates drying, grinding, classification, and conveying. It has a larger capacity and higher efficiency compared to other grinding mills.
Ultrafine Mill: Ultrafine mill is a specialized equipment for processing ultrafine powder. It can grind calcium carbonate particles to a finer size, typically ranging from 200 to 2500 mesh. Ultrafine grinding mills use centrifugal force and air flow to separate the fine particles from the coarse ones.
When selecting a calcium carbonate grinding mill, several factors should be considered, including the required fineness, production capacity, energy consumption, and the characteristics of the calcium carbonate material being processed. If you have any questions about selecting the machines, you can consult us to determine the most suitable grinding mill for your specific application.