HOME | CASE | Calcite ultrafine grinding project with capacity of 300,000 tons per year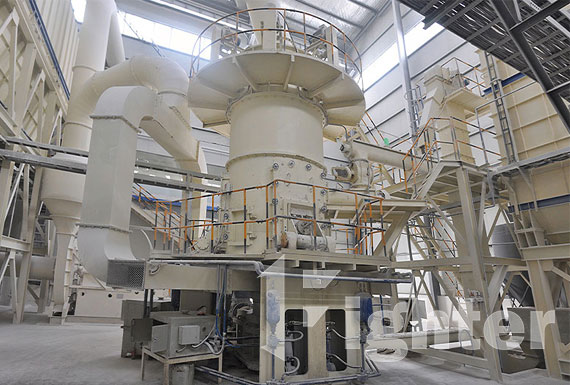 Calcite ultrafine grinding project with capacity of 300,000 tons per year
Equipment: LUM1125 ultrafine vertical mill, MW ultrafine powder mill, secondary powder selection system, finished material conveying system, automatic packaging and palletizing system, centralized control system
Place of use: China
Processed material: Calcite
Input size: 20 mmOutput size: 400 mesh, 800 mesh, 1250 mesh
Capacity : 300,000 tons per year
The project is located in an important mining area of high-purity calcite, with a total investment of about 150 million and an area of 40,000 square meters. After understanding the customer's needs, after on-site survey and in-depth research, our company tailored a complete production process and plant layout construction plan for the project, and the customer was very satisfied.
Project Benefits:
1.High grinding efficiency and excellent quality of finished products
In the case of the same fineness and power of the finished product, the production capacity is 40% higher than that of the traditional mill. Equipped with a cage-type powder classifier produced by German technology, the quality of the finished product is better.
2.Intelligent system, more stable operation
Through the equipment intelligent control system, the operation status of the equipment is controlled, the labor cost is saved, and the production efficiency is improved.
3.Green and environmental protection, in line with policy requirements
The mill is equipped with a pulse dust collector, a silencer and an anechoic room. The whole set of equipment has low dust and low noise during operation, which meets the national environmental protection production requirements.
4.Customized solutions, more reasonable operation
Based on the characteristics of the local environment, our company deeply discussed and resolved core issues such as domestic industry situation, powder market dynamics, factory operation process, production cost control, etc., and created a plant layout construction plan that is more in line with local production conditions for the project.